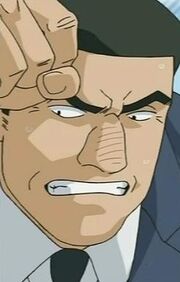 Chief Oonuki is a scout and tries to pit Goro against Toshi. Goro initially turns him down because he wants Toshi to get the scholarship and to continue being his rival he would play for another team. The chief instead tells Toshi he can't have the scholarship so that Goro would accept it. In the end, both refuse him.
Ad blocker interference detected!
Wikia is a free-to-use site that makes money from advertising. We have a modified experience for viewers using ad blockers

Wikia is not accessible if you've made further modifications. Remove the custom ad blocker rule(s) and the page will load as expected.